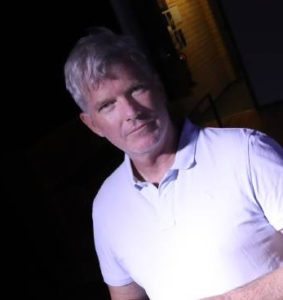 Performer, Director, Researcher, Lecturer in Stage and Screen Acting

Dominique is a performer, teacher, creator and film-maker specialising in documenting performance practice. He researches and documents traditional Aboriginal public performances and works with how to best manage digital archives with Traditional Owners.
Dominique played Albert Facey in the Ch 9 miniseries "A Fortunate Life" and Dally Messenger in the BBC film "The First Kangaroos". He is a core member and chair of the board of Theatre Kantanka. He studied for two years in Paris at L'École Internationale de Théâtre Jacques Lecoq and currently teaches acting at CSU. He taught acting at Sydney Theatre School, Griffith, ANU, UWS, Macquarie and Sydney Universities as well as the St.Petersburg State Theatre Arts Academy.
He project managed the AFTRS and Fred Hollows drupal website builds and worked as an Environmental Education Ranger in Centennial Park, Sydney working with Bush School. Dominique devised and applied a drama program for autistic and multiple disability students at Wairoa School in Bondi. For a number of years he played viola, guitar and sang in the band "The Rails". Dominique grew up on a cattle farm in North Queensland and now has two sons.
Dominique has a B.Ed in drama/dance/philosophy from Deakin University (Rusden) and his Ph.D. is in Interdisciplinary Cross-Cultural Research from ANU.
His Ph.D. thesis and film is entitled "masked corroborees of the northwest" which has been seen at International Film Festivals in Amsterdam, Moscow and Koper. The thesis is grounded in Northwest Australia looking at a range of corroborees that incorporate the use of masks connecting bodies to country, cultural knowledge and ancestors.
orcid.org/0000-0002-5936-8200
grants and appointments

2019 Research Fellow, The University of Melbourne
2018-2020 ARC Indigenous Discovery Aboriginal remote narrowcast TV and the audio-visual archive.
2018-2020 Think Big – Multi-national digital platforms enabling child and youth led health and wellbeing initiatives. VicHealth Sustainable Development Goals Partnerships Grant recipient.
Save